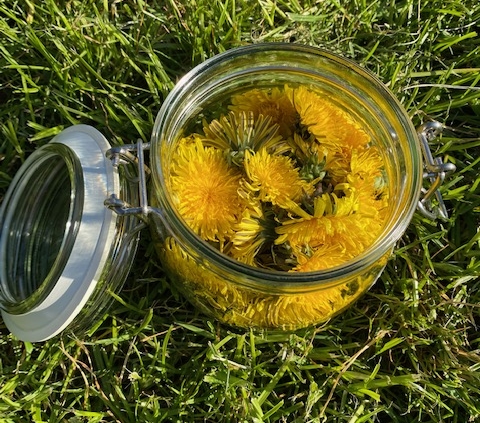 https://healingherbsclinic.co.uk/wp-content/uploads/2023/04/IMG_3701-rotated.jpg
640
480
chantal.perkins
https://healingherbsclinic.co.uk/wp-content/uploads/2022/06/work-653-×-300-px-1.png
chantal.perkins
2023-05-16 15:02:56
2023-05-16 15:02:56
Detoxifying Dandelion

The children had a lot of fun at this Junior Herbalist Club session. We made Marshsmallows! and used actual Marshmallow root powder!
The kids loved learning about Marshmallows soothing, softening and cooling actions. They were grossed out to learn that these actions are due to the gooey snot-like quality of Marshmallow. There was alot of laughing and faces being pulled at that description.
We were disappointed to find that the Leicester Botanical Gardens gardeners had already cut back the Marshmallow growing in the medicinal herb garden. The children stopped for a quick game of hopscotch and we went in search of more Marshmallow in the gardens. Unfortunately we didn't find any Marshmallow but we did find some Koi carp.
The leaves of Marshmallow are so soft and furry like kitten ears. The flowers are pale pink or white smallish flowers and it can get quite tall from between 4 – 6 ft.
Marshmallow is soothing from top to bottom. From our mouths all of the way out of our system, as it soothes the mucous membranes inside of us. This includes the mouth, lungs, stomach, colon and bladder. As it travels down through our system it coats us with its gooey, demulcent, soothing, anti-inflammatory substance.
You can use it for UTI's, sore throats, hot inflamed lungs, coughs, heartburn, diarrhoea and constipation. It's such a useful herb because of its gentle soothing nature. I like to give it to people who need some emotional love and support as it exudes loving cuddly energy.
Click here to find out more about the Junior Herbalist Club. Or you can contact me to book a herbal consultation.
https://healingherbsclinic.co.uk/wp-content/uploads/2022/10/IMG_2684-scaled.jpg
2560
1920
chantal.perkins
https://healingherbsclinic.co.uk/wp-content/uploads/2022/06/work-653-×-300-px-1.png
chantal.perkins
2022-10-13 11:53:38
2022-10-13 11:53:38
Marshmallow at the Junior Herbalist Club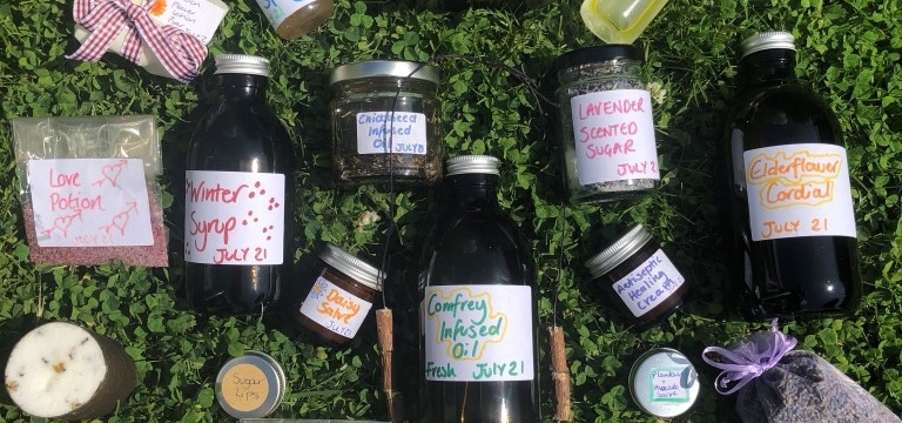 Exciting course for kids coming
Starts Saturday 18th September 2021 at 10.30am at The Botanical Gardens Leicester. Suitable for children from ages 7 – 11. Each month we will be learning about the medicinal uses of plants, stories, songs, growing, harvesting, and making something to take home (lavender bags, lip balms, bath bombs, lotions, potions and much more!!)
The aim of JHC is to let children learn about the healing and medicinal plants all around them in a safe and supervised environment and is proudly supported by the National Institute of Medical Herbalists.
The course includes:
Identification of common herbs growing all around
Safety – which herbs are safe to use and which are poisonous
Folklore – taught through stories and songs
How to grow and harvest herbs
Medicinal uses of common herbs
How to use a variety of common herbs for first aid
How to make a variety of herbal preparations to keep and take home
Respect for all plants and their environment
All classes run by Medical Herbalist Chantal Perkins BSc Hons MNIMH
Places are strictly limited and as this course is very popular, early booking is advised to avoid disappointment.
For more information and to book your child's place, please contact Chantal on
07963 512 046 or healingherbsclinic@gmail.com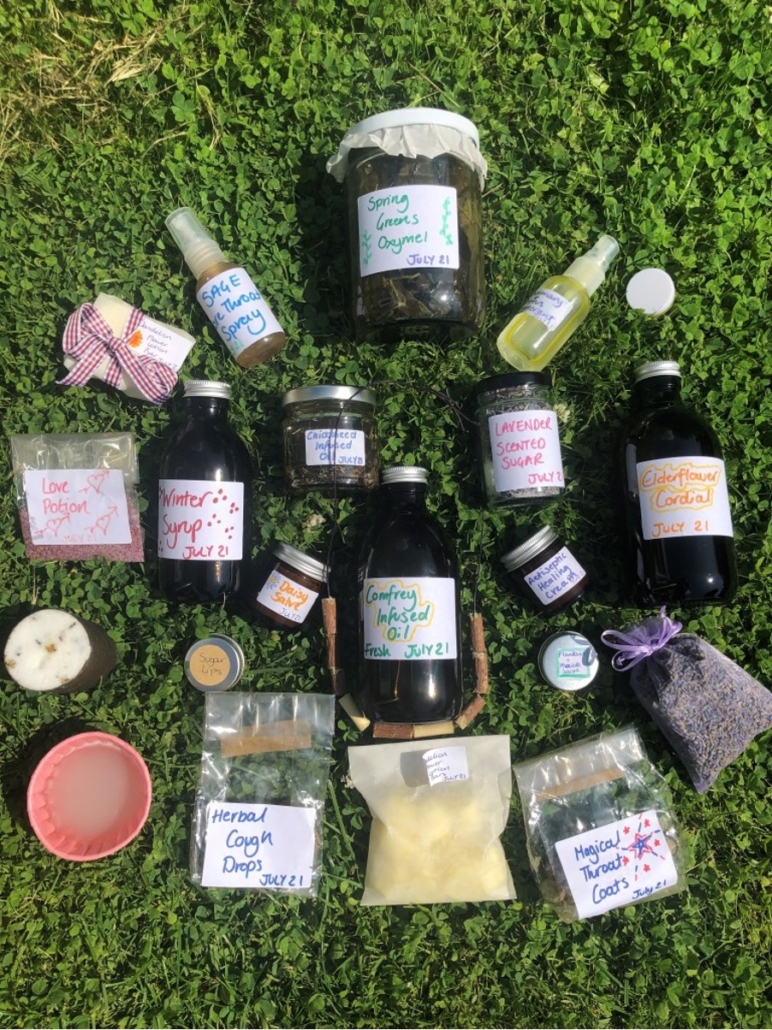 https://healingherbsclinic.co.uk/wp-content/uploads/2021/08/herbalist-club.jpg
1204
902
chantal.perkins
https://healingherbsclinic.co.uk/wp-content/uploads/2022/06/work-653-×-300-px-1.png
chantal.perkins
2021-08-28 16:22:13
2022-09-02 13:53:12
Junior Herbalist Club