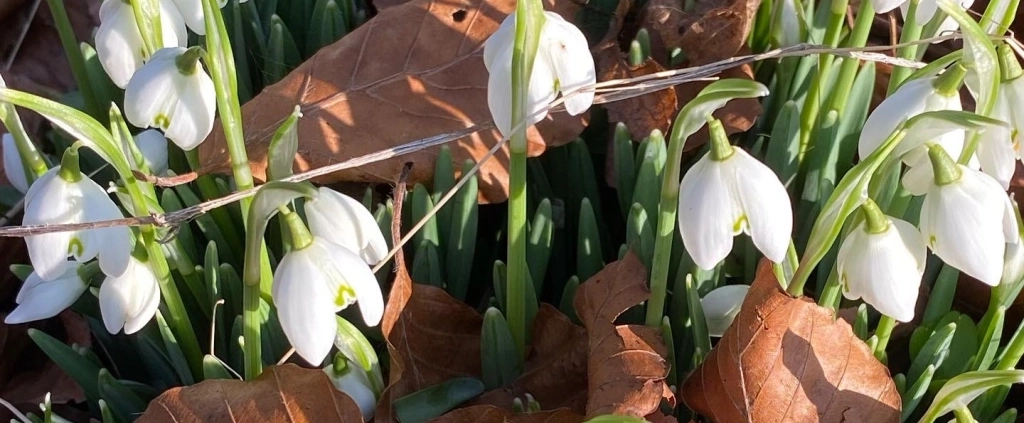 Imbolc Snowdrops
February 1st is Imbolc which is the midway point between the Winter Solstice and the Spring Equinox. It is also a new moon so it's doubly magical
Imbolc is associated with the Goddess Bridget or Bride who is connected to healing, fertility, poetry and blacksmiths!! Powerful strong Goddess!
Imbolc is a good time to let go of anything holding you back in any way and focus on what want. It's a good time to sew seeds literally and metaphorically.
I've journaled today on what I want to let go of and stood out in the wind and asked for it to be taken away (as it's mega windy).
You can also light a candle and say aloud what you want to let go of and visualise what you are letting go being burnt in the flames.
I've also done a bit of weeding to uncover the seedlings and bulbs popping up and have journaled about what I want to bring into fruition over this coming year
It feels really powerful and has helped to focus my energies on my evolving business and how I want it to grow and what I would love it to mature into.
https://healingherbsclinic.co.uk/wp-content/uploads/2022/02/be70d2b5-2dbd-4c3a-bb75-3ecfb7092cee.webp
1024
1024
chantal.perkins
https://healingherbsclinic.co.uk/wp-content/uploads/2022/06/work-653-×-300-px-1.png
chantal.perkins
2022-02-01 16:49:53
2022-09-02 18:20:29
Imbolc Blessings